The South Island Mountain Bike Society (SIMBS) is a non-profit, 100% volunteer-powered organization that promotes mountain biking on South Vancouver Island. In addition to maintaining the trails of Hartland Bike Park, the largest trail network in Greater Victoria, SIMBS advocates for the needs of the broader off-road cycling community in the region.
SIMBS was incorporated in 1998, with the primary purpose being to preserve and increase mountain biking access on Southern Vancouver Island. Since then, SIMBS has established and looked after Hartland (an extensive trail network within Mount Work Regional Park, 20 minutes from downtown Victoria), helped authorize the Harbourview trail network, and been instrumental in advocating for the creation of new sanctioned biking within the Greater Victoria Area.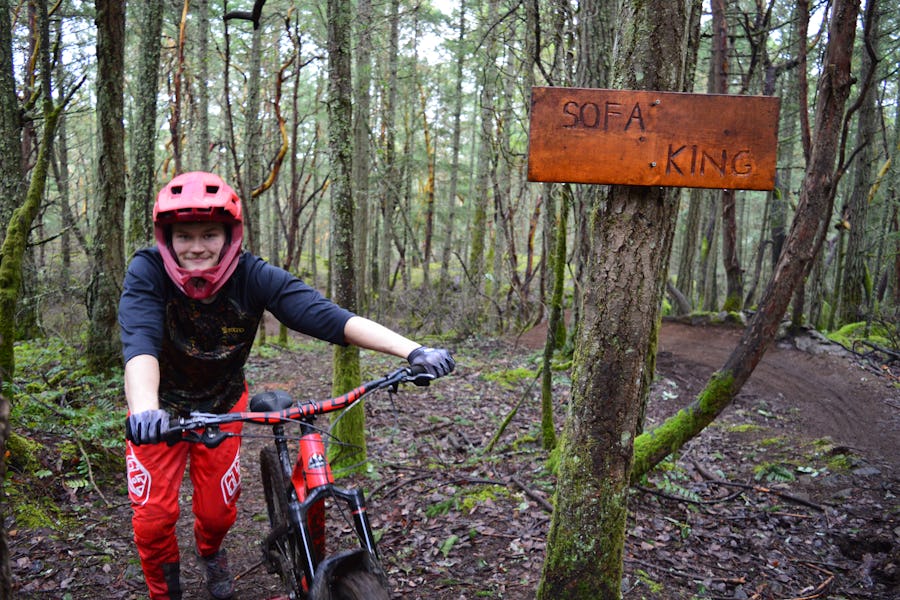 Run by riders, for riders
SIMBS is made up of hundreds of mountain bikers of all ages, abilities, and motivations, organized by a 100% volunteer board. We share one common motivation: wanting the best possible riding in Victoria, the South Island, and beyond.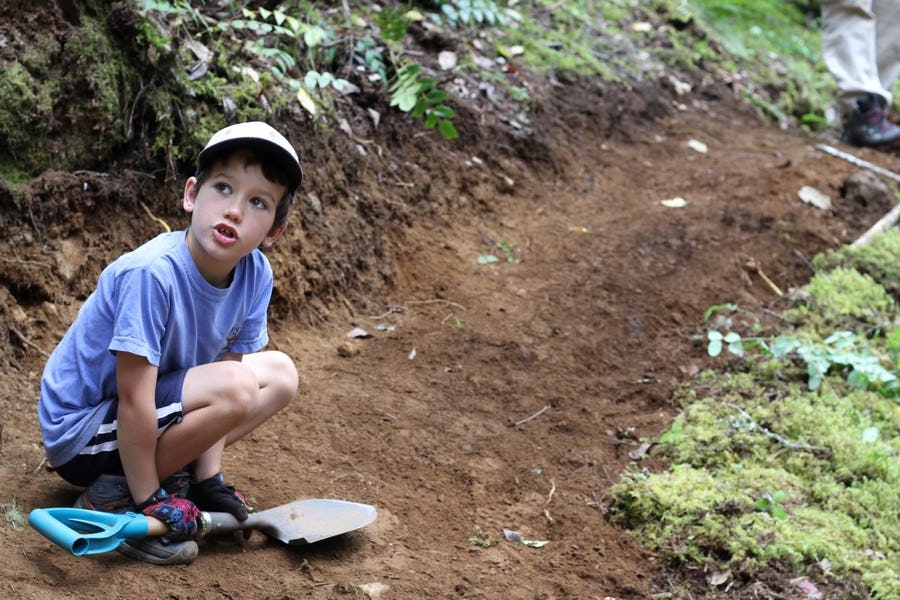 World-class trails, one builder at a time
For decades, SIMBS volunteers have dedicated their time and energy to maintaining and expanding the trails at Hartland. Some volunteers have been coming to our trail days since the very beginning, but every trail day brings new builders of all ages and abilities. Our community trails days are all about that -- the community! -- so everyone is encouraged to attend the trail days.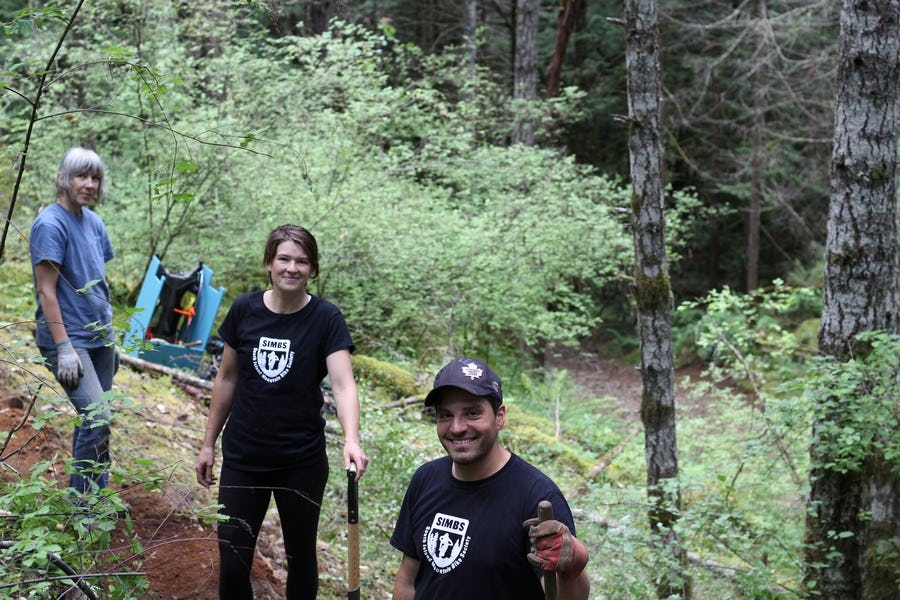 The voice of South Island mountain biking
Before a shovel ever hits dirt, hundreds (or thousands!) of hours go into community organization and advocacy. SIMBS coordinates with local, provincial, and national allies -- as well as a variety of stakeholder groups -- to further the interests of anyone who rides bikes in the great outdoors. We take pride in being responsible stewards of the lands we have the privilege to access, and use our experience to tirelessly lobby for new off-road riding throughout the Greater Victoria Area.
Email Us
Get a hold of us anytime via email at: directors@simbs.com
To email our Trails Director: trails@simbs.com
You can reach the Advocacy Team at: advocacy@simbs.com
Our Mailing Address
Send snail mail our way using:
South Island Mountain Bike Society
PO Box 8145
Victoria, British Columbia
CANADA
V8W 3R8
A constitution is a system for governance, often codified as a written document, that establishes the rules and principles of an autonomous political entity. Please feel free to check out the SIMBS Constitution.